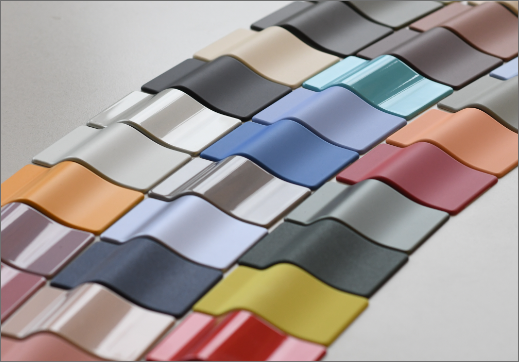 Color Trend Days
28 and 29 march 2023
We will be presenting our new trend colours B-I at the Color Trend Days of the sppot in de Stoomhol, Wormer, the Netherlands.
The Color Trend Days mean two days full of colors, innovations, networking and solutions for surface finishing: pretreatment, powder and liquid coatings, application systems and decals.
Color Trend Days is the annual spring campaign of the sppot as well as the cooperation partners TIGER Coatings, WAGNER, Posterama, duthoo, Lesta, Euotherm and us. Together, we are trendsetters when it comes to colors and innovation. In addition to trends, design and innovations in surface technology, the motto of the event is "Manufacturing is coming home".
Venue: De Stoomhal, Wormer, the Netherlands.
The programme
The two-day, free event combines a high-level conference on business and design trends with industry expertise and innovative products and services.