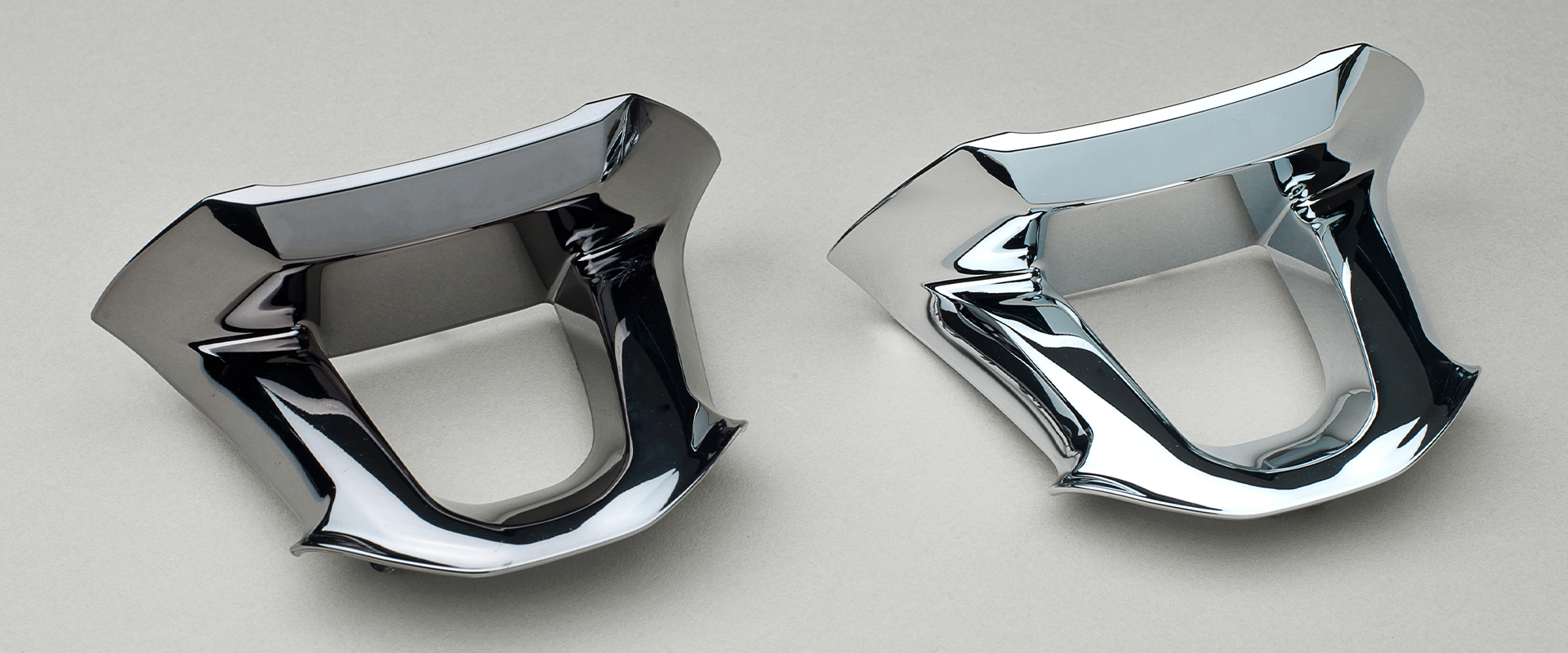 CHROME-PLATED COMPONENTS
INDIVIDUALIZE AND PROTECT
Transform your standard chrome finishes with our highly durable and unlimited colorable paint-over-chrome clear coat systems. From precious metal imitations to elegant black chrome effects, a wide variety of looks can be generated in automated coating processes that are stable and free of color variations. Chrome-plated components in critical installation positions also receive a reliable protective coating against stone chipping and corrosion throughout the vehicle's service life.
Some advantages at a glance
Wide range of colors and effects | Easy processing | Highly resistant solution | Process-reliable and reproducible application