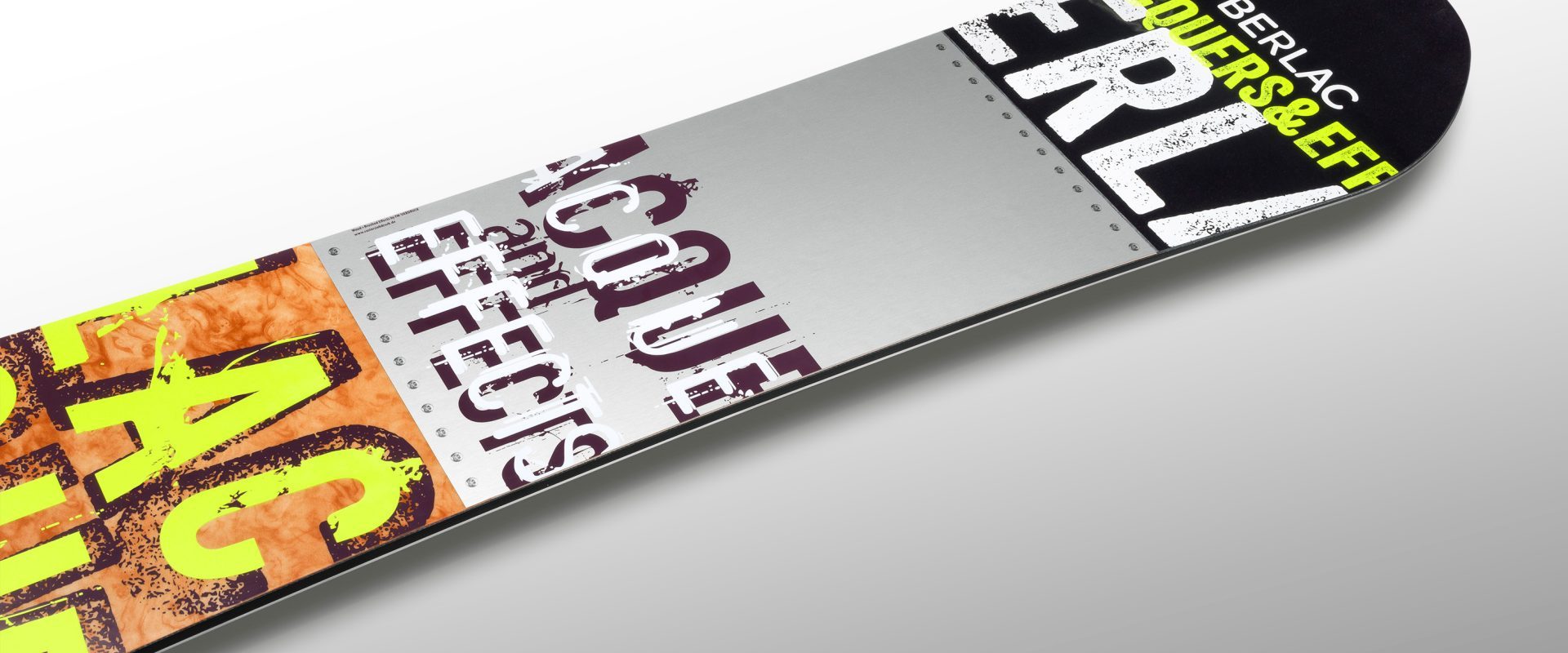 With surface refinement
you set trendy accents
The ski and board industry is extremely changeable. Innovations in sportiness, dynamics, coolness and trends are a must. In addition to technical and functional aspects, skis and boards today must also convince visually. We complement this domain with offers for kite and wake boards, surf and skateboards, paddle and SUP articles.
Our offer – your advantages
By carefully selecting the coating systems and combining them with the base materials, we ensure that the high industry-specific requirements, such as durability or resistance to UV light, snow, ice and cold, and moisture, are met.
Designed for the common application methods of screen printing, digital printing, cast application and spray painting, all conceivable colors and effects can be achieved, right up to imitations of real materials that are in no way inferior to their originals.
Market-leading full-range supplier: Everything from a single source | Innovation driver with extensive market knowledge | Individual design options with color coatings for design and special effects | Suitable for all substrates in the ski and board segment