Pure Passion
Performance, technology and handling are not the only criteria that count for a bike these days. Individual and durable design are increasingly in focus. The demands and challenges on surface finishing are increasing.
Some advantages at a glance
Wide variety and possibilities of colors and effects | Color effects can be individually adjusted and readjusted | Customized color matching | Substrate-independent complete solutions for every part from a single source | Consistently high adhesion properties and resistance throughout the entire product life cycle | Supply network and service worldwide | Easy processing and durable, high-quality appearance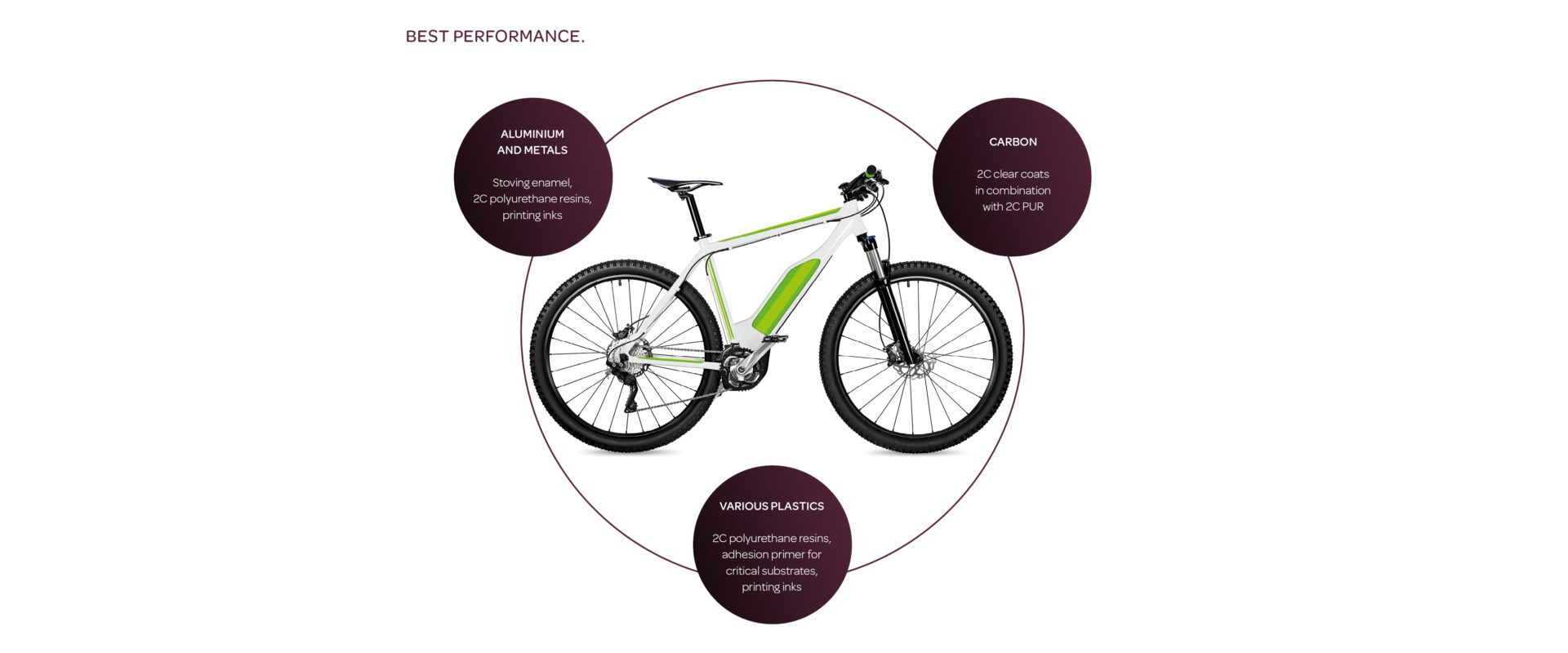 Share passion
As a specialist for wet paint systems and special effects for bicycle frames and their attachments, we share this passion through "The SPPOT" with our cooperation partners TIGER Coatings, Posterama, Henkel as well as the Wagner Group. Together we cover the complete range for high-quality frame design.